Compare period and contemporary photos from the Western Front.
AEF Headquarters Gate
Busigny, France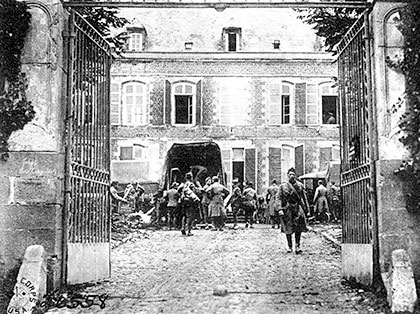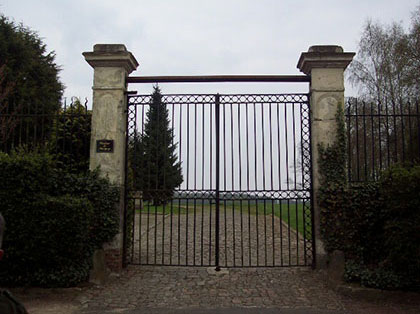 ---
Bouchez family chateau in Busigny, 27th Division Headquarters during the Battle of the Selle. Two hours after this picture was taken, German shelling wounded four men including Maj. King, commander of 104th Machine Gun B'n., October 13, 1918.A.E.F.